Poe Difference Between Ele Dmg And Spell Dmfg
So what exactly is the difference
If using let's say a fire skill and got 1 item of either 10% spell or elemental increase the damage increase would be the same of either of them right??
And playing as a Witch is your normal attack considered to be a 'Spell' attack with a wand or elemental?

Posted by

SAKRAY

on

Apr 5, 2012, 9:24:05 PM

10% spell damage or elemental damage will do the same on a fire spell.
But 10% spell damage will increase chaos damage, unlike elemental damage.
Do you mean basic attack with wand? No, it isn't spell damage. But if the wand deals elemental damage, %increased elemental damage will work on it.

PoE forums ignore list script:
http://userscripts.org/scripts/show/162657
0.4: added 'ignore' button. ignore list is now saved locally.

Posted by

kodr

on

Apr 5, 2012, 9:34:40 PM

Ah oke thanks for the quick awnser and chaos damage is a special kind of damage or?
Also to increase wand damage I have to get STR/Pysical boosts?
edit:
Also if your weapon has like 6 cold damage does elemental increase only increase the 6 cold damage portial of the basic atk?

Last edited by SAKRAY on Apr 5, 2012, 9:58:46 PM

Posted by

SAKRAY

on

Apr 5, 2012, 9:40:36 PM

Strength does not increase the physical damage of ranged weapons unless you get the keystone passive that allows it to do so, or support your attack skill with it.
Increased spell damage will increase the damage of all of your spells, including chaos spells as was stated.
If you a weapon with elemental damage attached to it, increased elemental damage will only increase the elemental portion, not the physical portion of your attack. However, you can get decent elemental levels on your attacks by utilizing elemental hit, lightning strike, lightning arrow, fire arrow, molten strike, or glacial hammer. These all add or convert a large amount of elemental damage to your attacks, and increased elemental damage will add to all of them (but spell damage will NOT because they are attacks and not spells).

Last edited by Kraide on Apr 5, 2012, 10:10:31 PM

Posted by

Kraide

on

Apr 5, 2012, 10:10:10 PM

'

Ah oke thanks for the quick awnser and chaos damage is a special kind of damage or?

yes, chaos damage isn't reduced by elemental resist or armor, and it bypass energy shield.

Some enemies have chaos resist though, but it just reduces the damage a bit, you can still kill them.

'

Also if your weapon has like 6 cold damage does elemental increase only increase the 6 cold damage portial of the basic atk?

yes, if you get the %increase ele damage from a passive, it will increase the 6 cold damage on your weapon.

PoE forums ignore list script:
http://userscripts.org/scripts/show/162657
0.4: added 'ignore' button. ignore list is now saved locally.

Posted by

kodr

on

Apr 5, 2012, 10:42:22 PM

I know this thread is old but if someone sees it I would be glad to get an answer. so if i understand this correctly. Elemental DMG boost all forms of attacks/spells that have some sort of element in it. And spell DMG only increeses the dmg of actual SPELLS.
I have done a Witch where i go heavy into lightning DMG (dont know if it is good late game or not but i wanna try it). So i can both get spell dmg and elemental dmg to boost the damage of my lightning spells such as spark and lightning trap for exampel?

Posted by

Herlitz

on

Nov 9, 2013, 2:18:35 PM

Both spell dmg and elemental dmg will boost the damage of your lightning spells.

Posted by

sydgame

on

Nov 10, 2013, 2:10:09 AM

I have a witch doing cold damage. I was told that x% increased elemental damage passives not only increases the cold damage but also increases chill and freeze damage so is better bang for buck than x% increased spell damage passives.
Using Freezing Pulse, Ice Nova and Ice Spear.
Is this right? Thanks in advance.

~DemiDemon~
Playing almost every day since Beta version 0.9.1 in 2011.

Last edited by DemiDemon on Mar 11, 2014, 12:23:46 AM

Posted by

DemiDemon

on

Mar 11, 2014, 12:19:10 AM

'

I have a witch doing cold damage. I was told that x% increased elemental damage passives not only increases the cold damage but also increases chill and freeze damage so is better bang for buck than x% increased spell damage passives.
Using Freezing Pulse, Ice Nova and Ice Spear.
Is this right? Thanks in advance.

In short, no.

'Chill and freeze damage' doesn't exist. Chill and freeze duration is based on the damage dealt by the hit that triggered them. Anything that increases the damage of the original hit increases the duration of chill/freeze. No extra damage is dealt to a monster just because you chilled or froze it.

Whoever told you that is getting chill/freeze mechanics mixed up with ignite/burn mechanics.

You're welcome to make a new thread for this kind of thing instead of bumping really, really old ones. PoE has changed a lot since Open Beta started, much less 2012.

Last edited by KG31459 on Mar 11, 2014, 12:54:00 AM

Posted by

KG31459

on

Mar 11, 2014, 12:52:09 AM

'

Whoever told you that is getting chill/freeze mechanics mixed up with ignite/burn mechanics.

Thanks for the answer.

Yeah, he had a fire witch and I assumed that what applied to one element would naturally apply to another - my bad.

'

You're welcome to make a new thread for this kind of thing instead of bumping really, really old ones. PoE has changed a lot since Open Beta started, much less 2012.

Again, my bad. After looking over the site for 20 mins I resorted to Googling the term 'elemental damage vs spell damage' and this was the only result close to what I wanted to know. When it didn't give me quite the answer I needed I thought it better to post in a similar thread rather than start another and end up with even more thousands of threads that are next-to-impossible to search through.

Thanks.

~DemiDemon~
Playing almost every day since Beta version 0.9.1 in 2011.

Posted by

DemiDemon

on

Mar 11, 2014, 1:24:17 AM
Report Forum Post
I realize there must be some spells which cause damage which is not elemental in nature, but I cannot actually think of any. Is there really a difference between these two passive nodes?

Underrated stats: Basic human decency, small quantum of respect, microportion of compassion

Posted by

onomastikon

on

Feb 6, 2013, 7:54:18 PM

'

I realize there must be some spells which cause damage which is not elemental in nature, but I cannot actually think of any. Is there really a difference between these two passive nodes?

Ethereal Knives delivers physical damage.

Posted by

Ladderjack

on

Feb 6, 2013, 7:55:40 PM

Another difference is that increased elemental damage also increases elemental damage from attacks whereas spell damage only affects spells.

Posted by

doemaarwat

on

Feb 6, 2013, 8:02:06 PM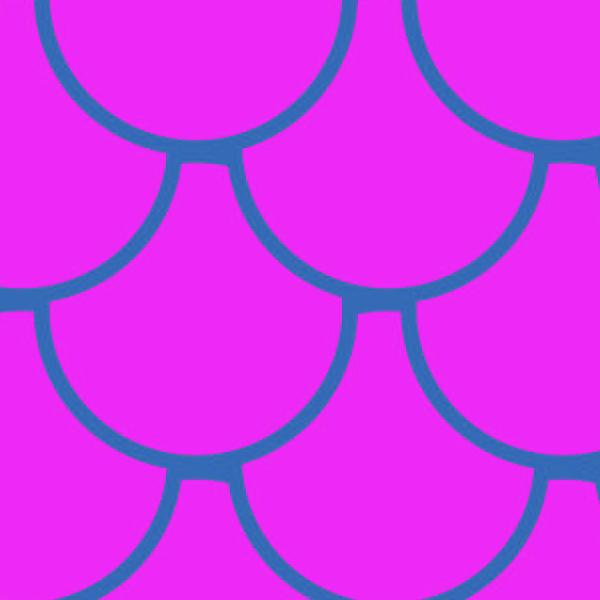 This page on PoE Wikipedia says. The burning damage over time is 40% of the base damage of the hit of fire damage, per second. Righteous Fire does not hit, but its burning damage per second is still increased by 40% of the base fire damage a character would deal. Therefore both modifiers have the same effect. Feb 12, 2016 That isn't a possible scenario. Reflected damage from an attack can be evaded no matter the form it takes. Also, reflect can't shock, chill, trigger on hit/crit effects or whatever, it carries no additional properties.
Poe Difference Between Ele Dmg And Spell Dmg 3
Report Forum Post
Poe Difference Between Ele Dmg And Spell Dmg 2
Combat spells will occasionally splash upon contact with a target (i.e. They will do no damage). When splashing, the caster will receive only the base experience for that spell and no additional experience. As a result, there is no physical difference between splashing with a spell and hitting a 0 with the same spell. Feb 12, 2016  Of course physical reflect is no problem, I run physical reflect maps, don't care about that. Elemental reflect is the problem. The thing is, if I see the elemental reflect mob, I don't die to it. But if I shoot into a pack offscreen, and there is an elemental reflect rare in there, I die - especially if the map has lots of pack size or fracture.